Get Your FREE AccuClave® Thermocouple Assembly
Find Out Why Ours is the Industry Standard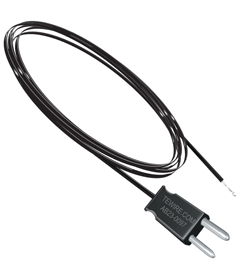 TE Wire & Cable's AccuClave® Series performance-matched thermocouple system is designed to save you time and money while providing accuracy, dependability, reliability, compliance and traceability. We believe in our AccuClave products so strongly that we're offering you an assembly to try for yourself – FREE.
Leakproof AccuClave® Thermocouple Assemblies are inexpensive easily replaced after one or more uses

Rugged AccuClave®-X Extension Cables bridge the long runs between thermocouples and instrumentation or jack panels. They remain in place in the autoclave, and can be used time and time again

Savings on replacing long length thermocouples pays back the cost of the AccuClave®-X Extension Cables in only a few curing cycles

AccuClave® thermocouple wire is calibrated every 3000 feet (914 meters)
Fill out the form on the right to get yours today!